Description
Best Ezviz H3C 1080P Color Wi-Fi Smart Home Security Camera sale in Sri Lanka CS-H3C-R100-1K2WFL – 2 Years Warranty..
H3c Color Wi-Fi Smart Home Camera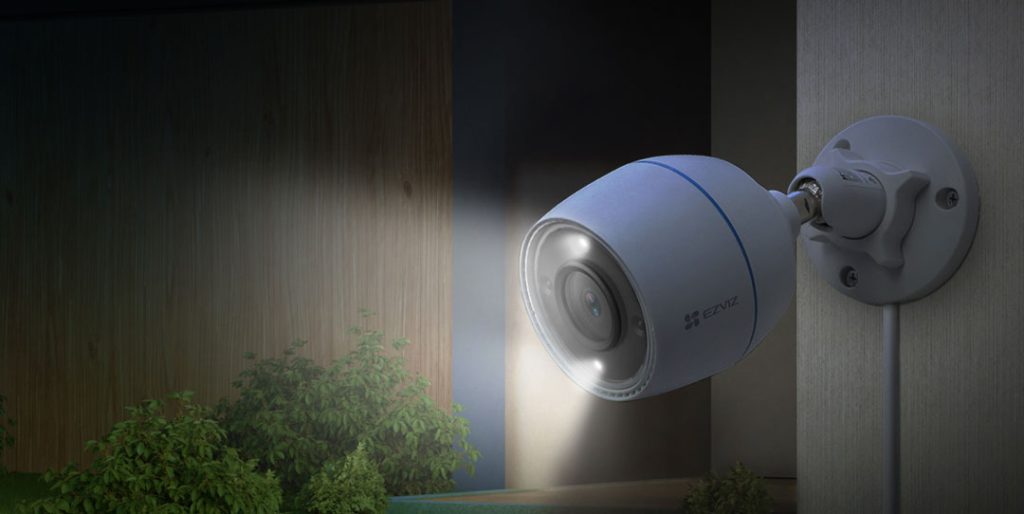 .
Simply smart protection for everyone
Look no further than the H3c Color if you're seeking a smart camera that packs all the essential features to make your money well spent. This camera is reliable in all major aspects, featuring color night vision, IP67 weatherproof enclosure, AI-powered human shape detection and large local storage capacity. From day to night, the H3c Color can get your home well protected.

Vivid colors through day and night
The H3c Color camera is made to capture every moment vividly. It renders crisp images in 1080p resolution, and can record colorful details even at night, thanks to the two built-in spotlights.

See far enough, even in total darkness
The camera makes sure that no one can easily sneak in under the cover of darkness. The H3c Color renders color night vision up to 15 meters and infrared black-and-white vision up to 30 meters.

AI algorithm for alerts that matter
The camera's onboard AI algorithm helps distinguish and detect moving people in particular, so as to reduce insignificant alerts caused by falling leaves or flying insects. You will receive smarter notifications that matter to you.

Protection lasts, even in harsh weathers
Thanks to its well-built camera body, the H3c Color is IP67-rated to withstand even the toughest weather conditions – whether it's rainy, stormy or snowy.

Elegant design with reliable Wi-Fi connection
Compact in design to go under the eaves or on the outer wall, the H3c Color is equipped with high-performance, built-in dual antennas to ensure stable, strong camera connection.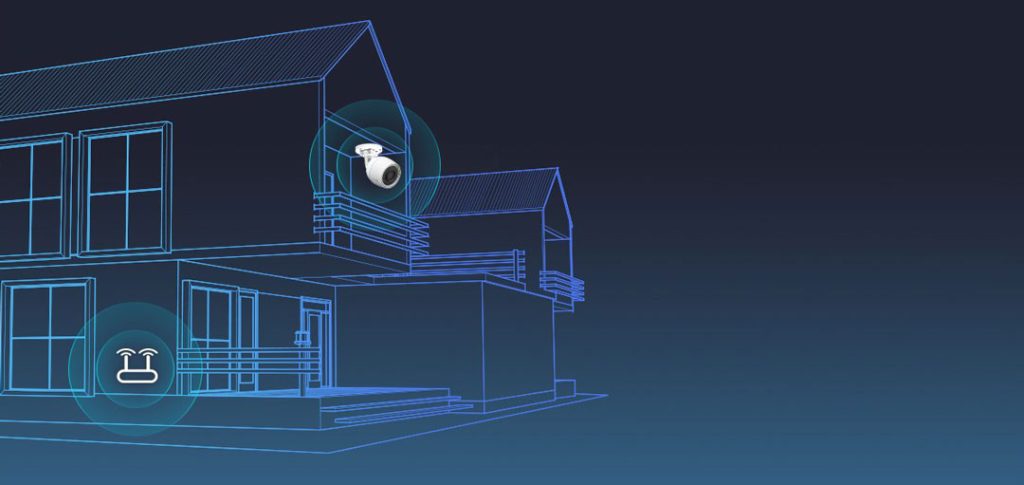 A vigilant guard who works around the clock
The H3c Color integrates EZVIZ's beloved active defense function to provide an extra layer of protection. Upon detection of intruders, the camera will flash its two dazzling spotlights3 to let them know they have been detected.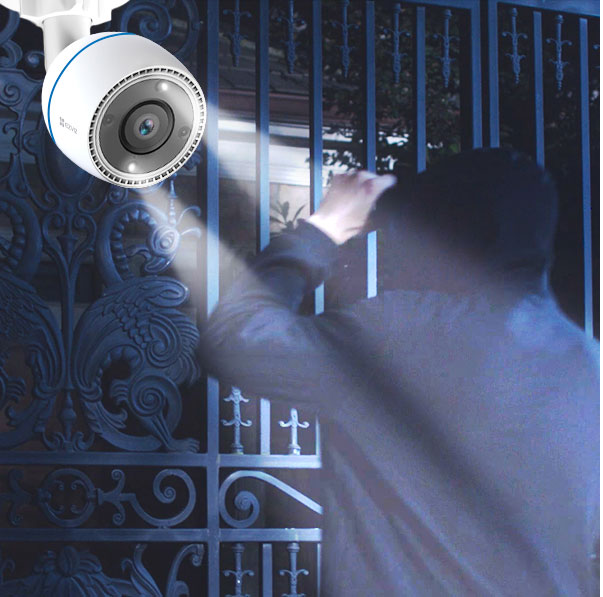 It's your eyes – and ears
The H3c Color comes with a built-in noise-canceling microphone, which can pick up clear audio in the surrounding area. You can see and hear what's going on in your backyard or at your front door at any time.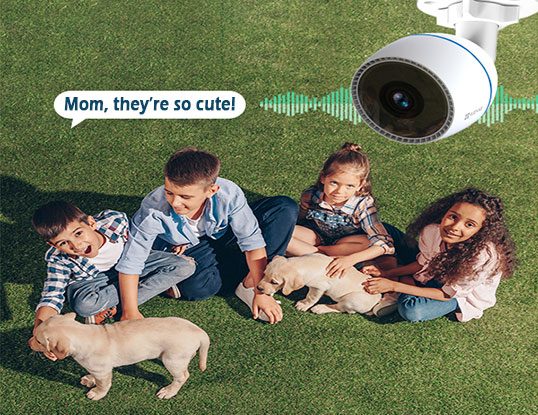 Smart integration, hands-free control
You can integrate the H3c Color to your existing smart home system. Voice-enable the live viewing with "Hey Google" or "Alexa" to check what's happening on a bigger screen.

Extra-Large, safe storage options that you can trust
You can secure your recorded videos on a local microSD card of up to 512 GB, or subscribe to EZVIZ CloudPlay for fully-encrypted cloud storage.

Enhanced viewing pleasure with smaller video files
Compared to the prevailing H.264 video compression technology, H.265 creates a more fluid viewing experience with recorded videos. Meanwhile, you won't have to worry about large video files taking up too much of your storage space – H.265 technology reduces their sizes by up to 50%4.

One app for everyday, everything
EZVIZ App will always connect you to your home, even if you are far away from it.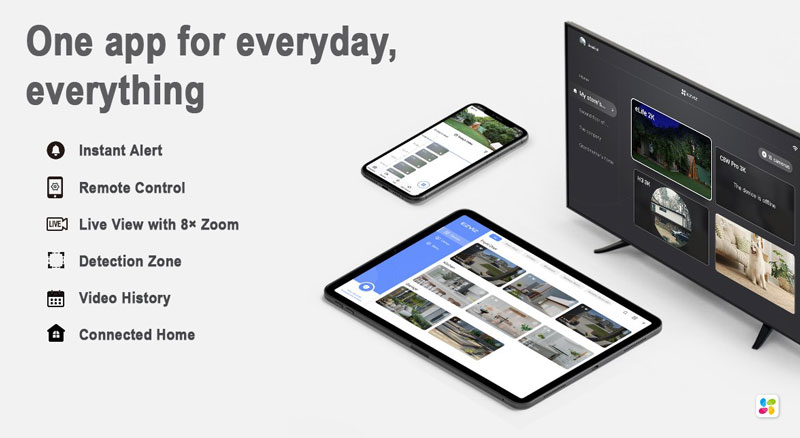 1 A local storage card must be purchased separately.
2 Cloud storage service is only available in certain markets. Please verify the availability before making any purchase.
3 The spotlights will not flash when the color night vision mode is enabled.
4 Data from EZVIZ Lab's test results under standard conditions. The video compression efficiency will vary with the frequency and complexity of the activity captured, as well as other environmental factors.
5 Users can draw in rectangles to customize up to 4 privacy zones.