Description
Best Indoor Baby Monitoring EZVIZ H6c 2K 4MP Pan & Tilt Smart Home wifi Camera sale in sri lanka CS-H6C-R100-8B4WF – 2 years warranty..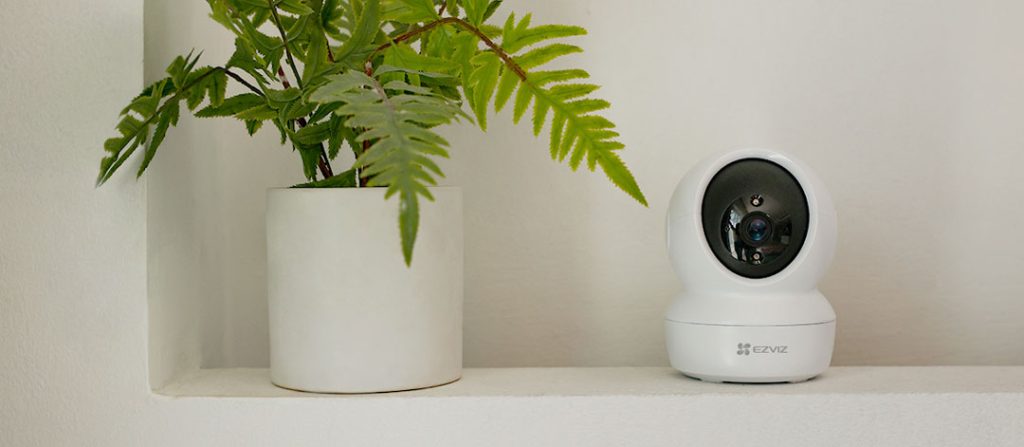 360-degree protection made sharp and smart
It's time to upgrade your essential security camera to be sharper in vision and smarter in action. This new version from EZVIZ's best-selling indoor camera range takes video quality to the impressive 2K⁺ level and enhances the detection feature with on-board AI. As a simple plug-in camera, the H6c 2K⁺ can be your trusted home camera – or make it your pet or baby monitor in any room.

Protect and care with stunning vision, at all times
Whole-room coverage is a breeze. The H6c 2K⁺ helps you keep eyes-open-wide on your indoor space. And when your cat starts playing hide-and-seek, you can rotate the camera to find where it is. It also renders evenly exposed, clear black-and-white night vision, thanks to its built-in infrared LEDs, so you can enjoy peace of mind while you sleep.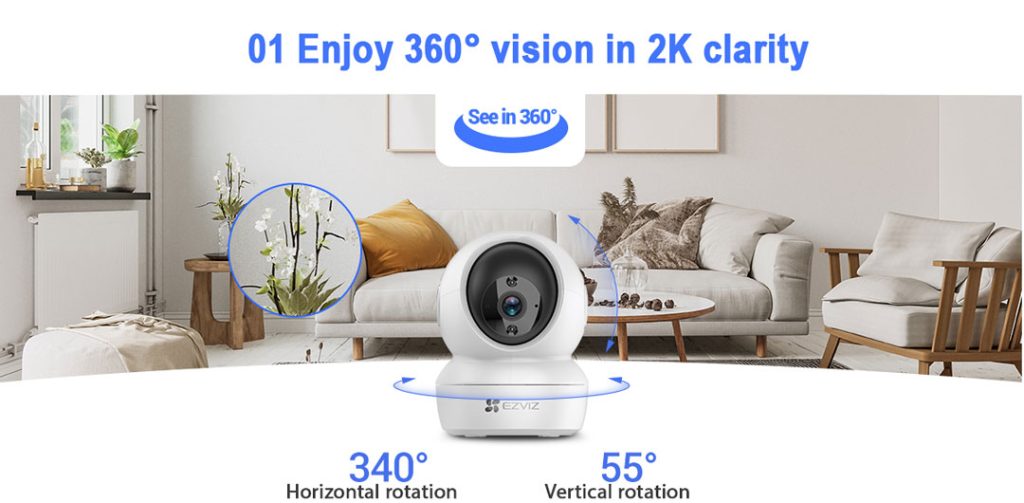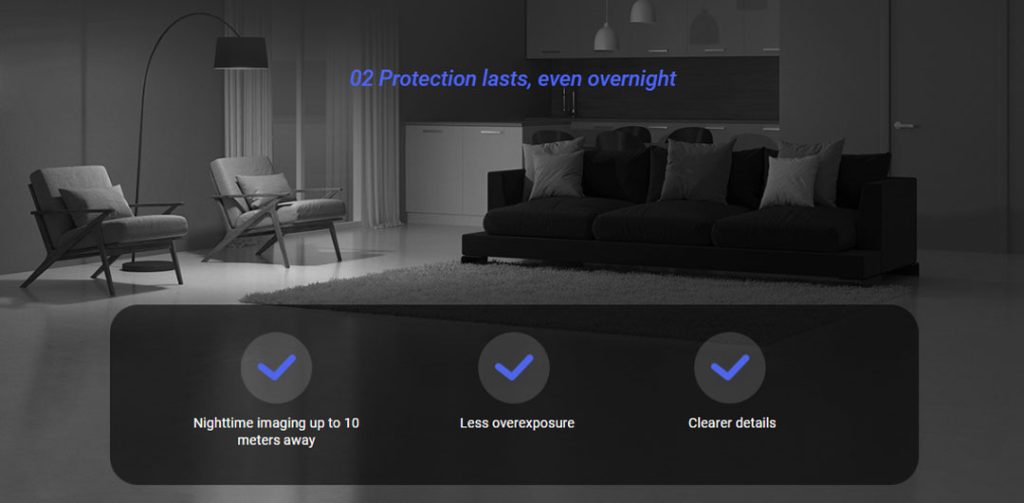 Get the notifications that matter
A lot of activities go on inside your home. Don't want to get alerted repeatedly when your curtains flutter in the wind? The H6c 2K⁺ is smart enough to identify human activities in particular. You can choose to get alerted only when somebody is detected on camera.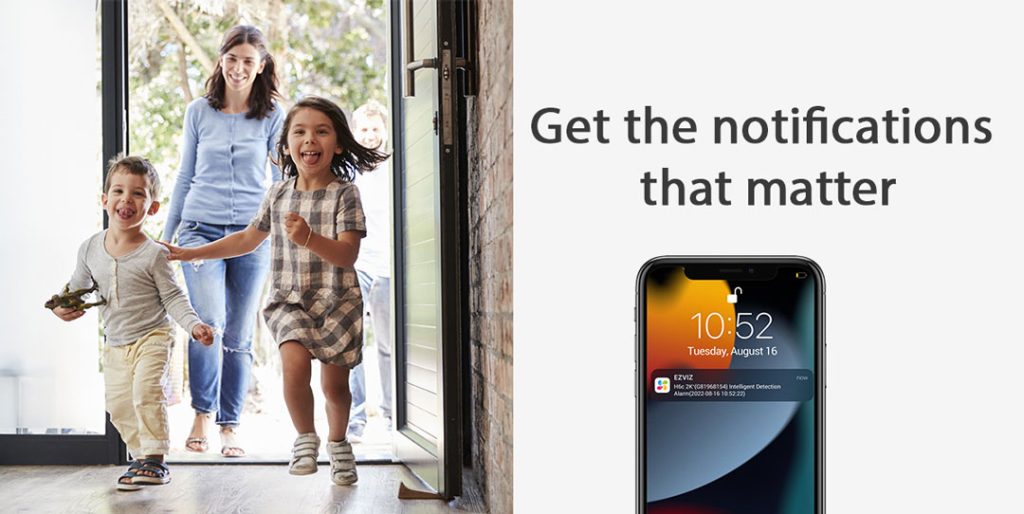 Smart tracking keeps you well-informed
Upon motion detection, the H6c 2K⁺ automatically locks on the subject and rotates to track the activity. When your dog chases its toy across the room, the camera will capture that movement, so virtually nothing is out of sight.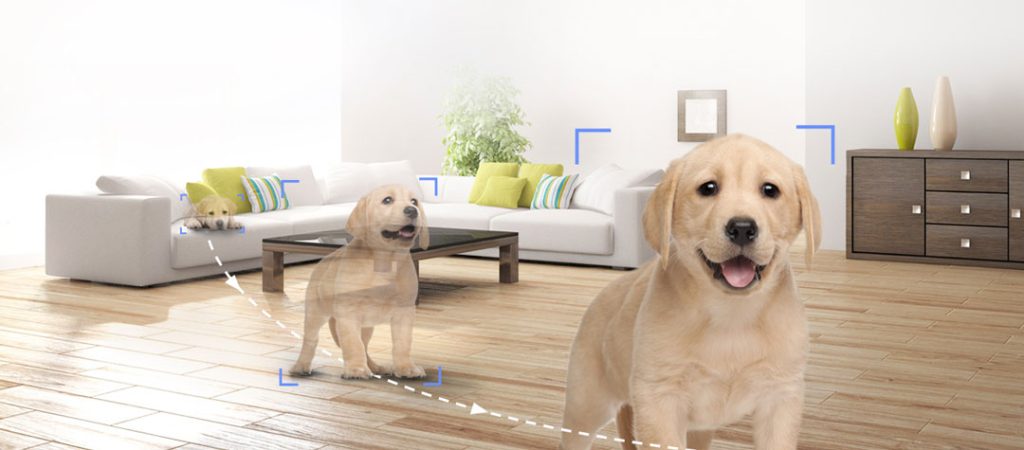 See and talk, from anywhere
When you're at work or on a trip, it's still easy to get in touch with your family. Just use your phone to talk and respond to your loved ones, as if you were by their side.

A visual diary made of precious moments
The H6c 2K⁺ ensures that you capture unforgettable moments and store the memories safely¹.

Enhanced viewing pleasure with smaller video files
Compared to the prevailing H.264 video compression technology, H.265 creates a more fluid viewing experience with recorded videos. Meanwhile, you won't have to worry about large video files taking up too much of your storage space – H.265 technology reduces data storage by up to 50%².

One app for everything, every day
EZVIZ App will always connect you to your home, even if you are far away from it.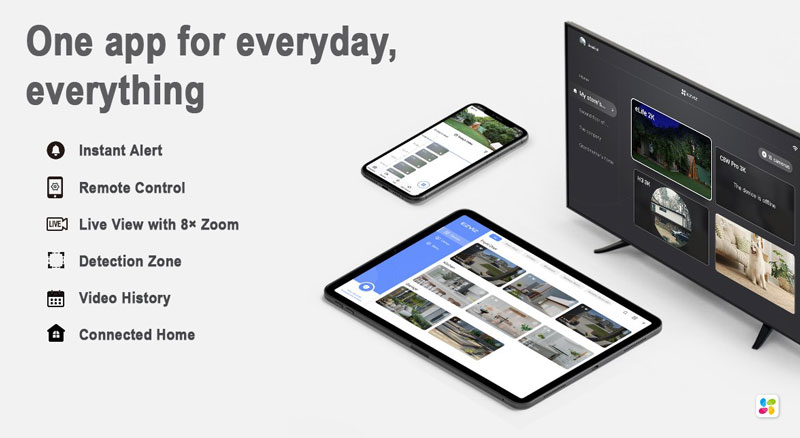 1 Local storage cards must be purchased separately. Cloud storage service is only available in certain market regions. Please verify availability before making a purchase.
2 Data from EZVIZ Lab's test results under standard conditions. The video compression efficiency will vary with the frequency and complexity of the activity captured, as well as other environmental factors.