Description
EZVIZ CS-C3A A0-1C2WPMFBR Wire-Free Full HD (1080p) Internet IP Camera in Sri Lanka
Smart Security Anytime, Anywhere.
Full hd wifi battery camera with night vision, microphone and speaker, SD card slot, pir motion detection
The EZVIZ C3A smart Wi-Fi camera is 100% wire-free camera that it looks sleeker and can help you to cover any angle. Its Weatherproof and rugged features provide maximum performance year round, both indoors and outdoors. With embeded SD card slot in C3A camera, you can record up to 128GB . If you choose EZVIZ W2D battery camera base station, you can control 6 C3A cameras togther, and effectively prolong the battery life of the C3A.
Key Features:
Full HD (1080p) indoor and outdoor camera
100% wire free – Fully Wireless, battery inside the camera and connect to the network by Wi-Fi.
Rechargeable Bigger Battery. 5500 mAh Rechargeable lithium battery.
Intelligent PIR sensor inside, only detect motion of the pets and human, Avoid False Alarm
Provide A Wider view, the 126° viewing angle allows you to get a wide view of the room/Garden.
7.5m night vision, see what's happening, even in the dark
IP65 rating, dustproof and Waterproof, Designed For All Weather
Microphone and Speaker, two-Way Audio Easily
Two Ways to Save Your Recordings SD Card and Cloud Storage (Coming Soon)
All in one EZVIZ APP View Anytime, Anywhere with the EZVIZ App
Installation Easily All necessary accessories in the package.
Fully Wire-Free Solution
The EZVIZ C3A is a standalone 100% wire-free, battery-powered security camera. It enables the user to effortlessly and seamlessly place it anywhere without any hassles of dealing with cables.
Rechargeable Battery
The C3A equips with a removable and rechargeable 5,500 mAh Lithium battery, providing constant protection for months.
Two Ways to Install
The EZVIZ C3A can be connected to your Wi-Fi directly. Or you can also connect C3A to EZVIZ W2D or WLB base station, and then uplink base station with your router wired.
A Wider View
The FOV of C3A is 126°. This viewing angle allows you to get a wide view of the room/Garden. You can ensure that everything is under control and covered.
Designed for All Weather
The C3A has an IP65 rating. This means it is dustproof, waterproof and designed to function in the most extreme circumstances or temperatures, from -25°C to 45°C.
Listen In And Talk
Thanks to the built-in two-way audio, you will not be a mere observer but you are able to interact. Just open the EZVIZ app, start the communication and decide whether you want to scare off an intruder or talk with the visitor at your entrance.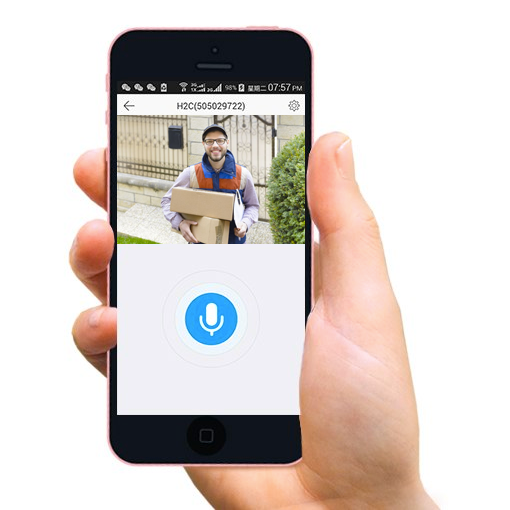 The EZVIZ C3A supports MicroSD card up to 128GB. Every single C3A is an independent unit to record and save footages. There is an optional cloud storage plan launched in some countries. EZVIZ aims at ensuring all videos are securely saved.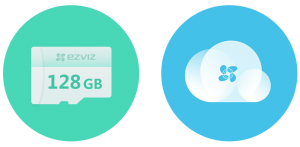 Wire-Free Camera C3A with Base Station W2D / WLB
Prolongs Battery Life and Extends the Wi-Fi Coverage of Connected C3A
C3A + W2D (LAN)
Paired with the W2D, the C3A's battery life can last even longer. With one-click sync buttons, the C3A and W2D will pair in seconds.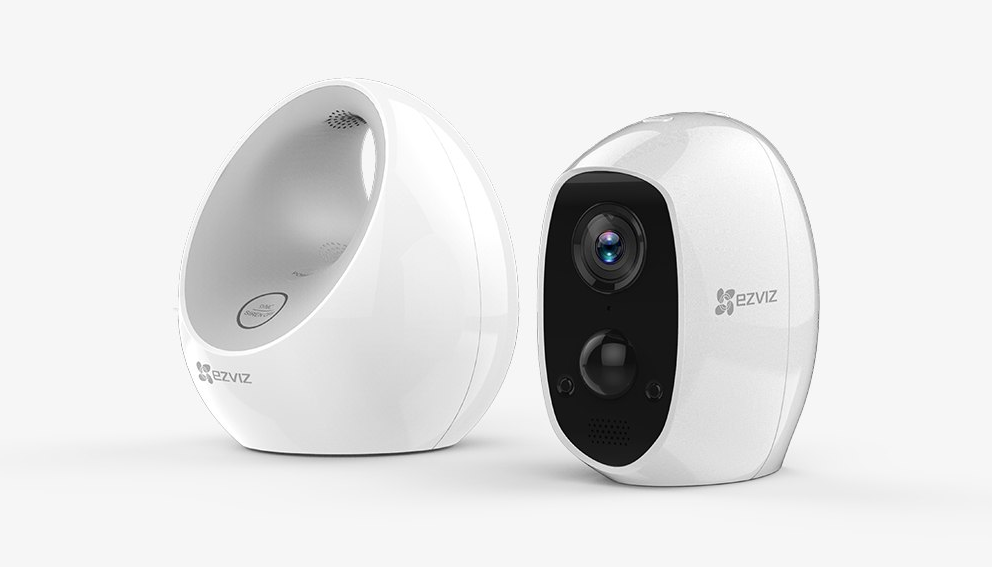 C3A + WLB (LAN / 4G LTE)
Pair the C3A with the versatile WLB base station with built-in 4G LTE module to significantly extend battery life and functionality.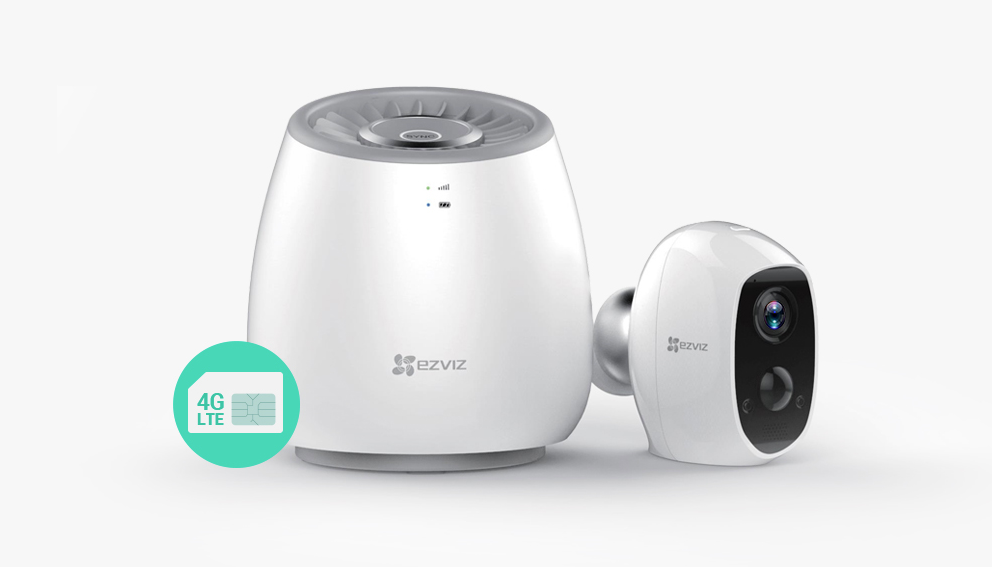 One App Does All the Work
With the EZVIZ App, you are able to view and manage all EZVIZ devices – cameras, alarm sensors and NVRs – from the palm of your hand. Its clean layout makes it easy to find all your cameras, change settings and see what's happening with just a few taps.
The C3A's passive infrared (PIR) motion detection feature sends you an instant alert with images and videos captured when a visitor approaches.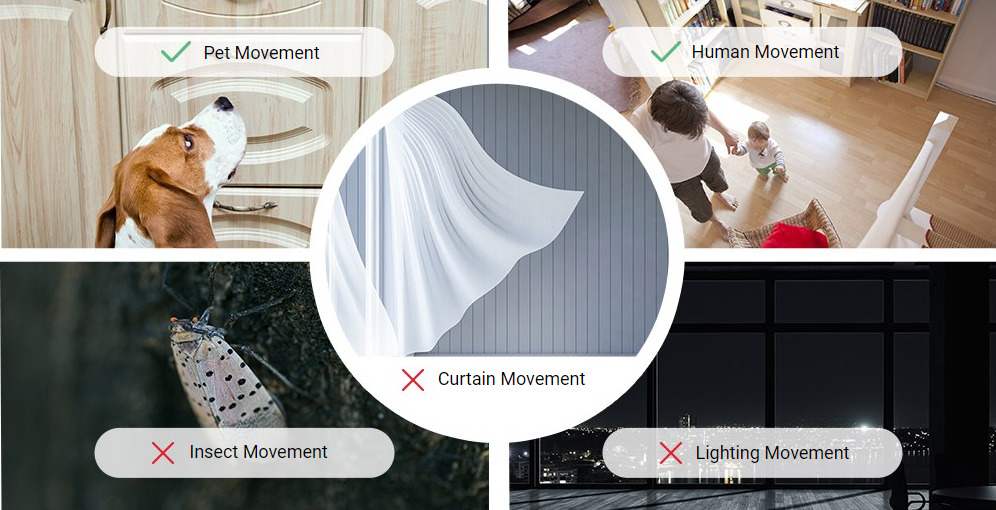 Two-Way Talk Secures Your Home
Speak with visitors and hear what's happening anywhere and at any time using your smartphone.
Watches Over What Matters Most, Day and Night
The C3A renders sharp images even in dimly lit areas, ensuring protection for your front porch or back yard all night long.
Worry Less with Longer Battery Life
The C3A equips with a removable and rechargeable 5,500 mAh Lithium battery, providing constant protection for months.
Rechargeable 5500 mAh Lithium battery | USB Charging | Removable Battery
Comprehensive Accessories to Choose from
A wide range of accessories are also available to enhance your experience, including a solar power panel, charging station, and metal mount for more secure installation.

Multiple Storage Solutions
Save your recordings with flexible and secured solutions. The C3A comes with a built-in MicroSD card slot that can store up to 128 GB* of recorded footage. You can also save your images to EZVIZ Cloud* for additional back-up
Supports MicroSD Card
Encrypted Cloud Storage
*256 GB capacity card supported. Please update to the latest firmware version via the EZVIZ App to get the support.
*Cloud storage service is only available in certain markets. Please verify the availability before making any purchase.
Security at Your Fingertips
With the EZVIZ App and EZVIZ Studio Software, you can capture, save, protect, and share what's valuable to you.